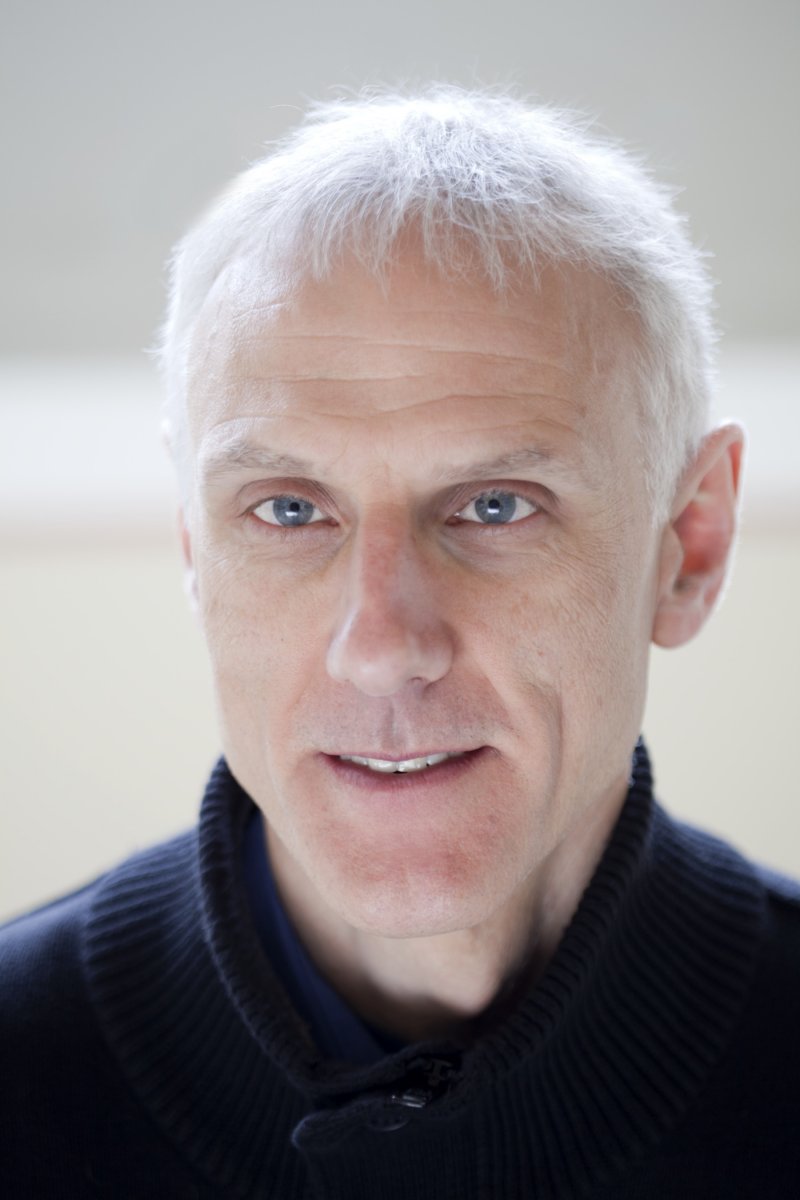 John Oliver
John Oliver's "wonderfully, creative music" (Fanfare) displays "a delicate yet often complex sense of beauty" (Musicworks). Winner of the Classical Composition of the Year Award at the 2013 Western Canadian Music Awards for his orchestral composition Forging Utopia, he has received praise for the breadth of his creative output, from orchestral and chamber music, to intercultural works, electroacoustic music, and opera. Oliver's work with diverse cultures during the past decade lead the Georgia Straight to conclude that his composition Eagle Flies to Mountain "deserves to become an intercultural standard."
Oliver believes music should resonate with the whole listener – mind, body, and soul. His fascination with cultural and musical icons is in evidence throughout his work, as is his love of sonic density, acquired early on in the electronic music studios of McGill University. Throughout the diversity of his work, one hears the passion for music that engages and challenges a wide audience.
John Oliver came to international attention early in his career when he won six composition prizes for five compositions ranging from chamber to orchestral to electroacoustic music, including the Luigi Russolo Audience Prize (Italy) and the Grand Prize at the 8th CBC National Young Composers' Competition for his live electroacoustic work El Reposo del Fuego, which its dedicatee, Sergio Barroso, performed worldwide for many years. Commissions and performances flowed from the Canadian Opera Company, National Arts Centre Orchestra, Vancouver Symphony, Canadian Broadcasting Corporation, Vancouver New Music, St. Lawrence String Quartet, Turning Point Ensemble, New Music Concerts, and the Société de musique contemporaine du Québec, and others.
Oliver's symphonic work Raven Steals the Light (based on the ancient Haida story as retold by Bill Reid and Robert Bringhurst) was commissioned by the CBC Radio Orchestra and Music in the Morning and broadcast to all 21 member stations of the European Broadcasting Union network in 1999. Oliver recently revised the score, adding a narrator; this version was premiered by the Saskatoon Symphony to celebrate Canada's 150th birthday in 2017. His Five-Ring Concerto was commissioned by the Turning Point Ensemble for the 2010 Cultural Olympiad in Vancouver.
Oliver has been composer-in-residence at the Canadian Opera Company (1990-91), Vancouver Opera (1991-95), Music in the Morning (1993-95), Vancouver Chamber Music Festival (1995), the Windsor Canadian Music Festival (2007), and Vancouver's Sonic Boom Festival (2014). Two solo releases in 2012 celebrate the breadth of Oliver's music: Time is Dust, a DVD-audio disc of Oliver's immersive electroacoustic music, and the CD Forging Utopia: Orchestral Music by John Oliver.
Oliver's special relationship with Chinese musicians began in 2004 when Mei Han and the Borealis String Quartet commissioned Purple Lotus Bud, the first major work for guzheng and string quartet. The BC Chinese Music Ensemble and the Vancouver Chinese Music Ensemble each commissioned several works, followed soon after by the Orchid Ensemble, the Piano/Erhu Project, Red Chamber, and The Little Giant Chinese Orchestra (Taiwan). Several of these works have appeared on recent recordings.
Oliver also guest conducts his own music and performs contemporary music as guitarist and electronic musician. Oliver has performed as guitarist in solo, chamber and orchestral settings with the Little Giant Chinese Orchestra (Taiwan), the Vancouver Symphony Orchestra, Borealis String Quartet, Vancouver Chinese Music Ensemble, François Houle, Paul Dolden, Mei Han, Jeremy Berkman, Sergio Barroso, and others, and has appeared at various music festivals, and on the concert series of New Music Concerts, Vancouver New Music, Groundswell, Upstream, New Works Calgary, Music in the Morning. Oliver studied classical guitar with R. Jordan, G. Sakellariou, and G. Biberian.
As an electronic musician, Oliver writes and performs music for live instruments with computer and audio processing, as well as works for "fixed media". In 2005, Oliver was honoured with a Portrait Concert of his electroacoustic music hosted by the Réseaux des art médiatiques in Montreal during their Akousma2 Festival, where Oliver performed live to 26 loudspeakers. Oliver currently works in duos with poets, singers, and instrumentalists, transforming their sound in real-time.
Oliver was educated at the San Francisco Conservatory of Music, the University of British Columbia and McGill University. His principal composition teachers were John Adams, Stephen Chatman, and Bruce Mather.
His music appears on CDs from Centrediscs, Red Shift Records, empreintes DIGITALes, earsay, CBC Records, ZaDiscs, and others.